Good Quality Power Wire Extruded Insulation OFC Power Cable Pvc Coated Electric Copper Wire



1.Standards and Property for Using
The products can be produced as per IEC, ICEA , BS , AS/NZS ,DIN , CSA , NFC , VDE , and so on .
The factory can also design and manufacture special XLPE cable according to customers' requirement .
Our products not only have excellent electric ,mechanical properties ,but also have powerful resistance anainst chemical aorrosion, heat aging and environmental stress . The permissible maximum operating temperature is 90 C .It is convenient for using , and they can be laid with no restriction of different elevation .
2.Rated Voltage ,No.of Cores and Sectional Area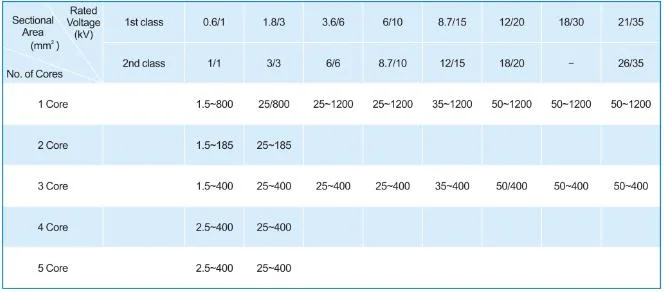 3.Type and Main Application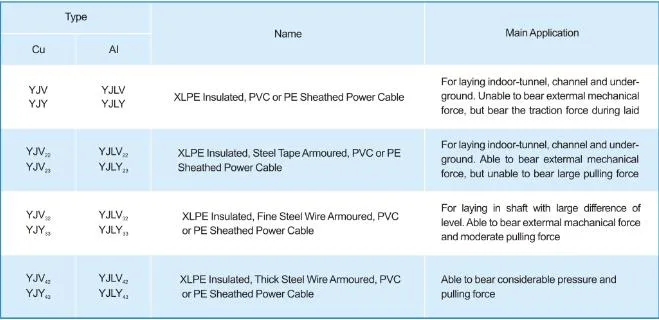 DC resistance :conductor resistance (Ω/km) of finished cable at 20 C is not mor than the following values.
Working Frequency Voltage Test and Partial Discharge Test