Aluminum electrical wire manufacturerAAC,AAAC,ACAR, ACSR
Application:
Conductor (AAC,AAAC,ACAR, ACSR) have been widely used in power transmission lines with various voltage, because they have such good characteristics as simple structure, convenient installation and maintenance, low cost and large transmission capacity.
Standards:
1) The hard aluminum conductor used for AAC and ACSR conforms to the standard GB/T 17048-1997 (equivalent to IEC 60889:1987)
2) The zinc coated steel wire used for ACSR confirms to IEC 60888:1987
3) Production can be arranged according to customers' requirement such as material standard etc.
4) We can also produce products according to the Standard of BS215, ASTM B232, and DIN48204.
ACSR Conductor feature:
1. Conductor: Hard-Drawn 1350-H19 Aluminum Wires, Minimum Purity 99.45%, 2. Reinforcement: Galvanized Steel Wires (Zinc-Coated)
3. Standards: ASTM B232, 4. Best Seller: Turkey, Sparrow, Raven, Penguin, Waxwing, Dove, Rail, Pheasant, Martin
5. Construction (Aluminum/Steel): 6/1, 7/1, 8/1, 12/7, 16/19, 24/7, 26/7, 30/7, 30/19, 36/1, 45/7, 54/7, 54/19, 72/7, 76/19, 84/196. Cross-Sectional Area: 6~4/0 awg, 80~2312 mcm (80~211.3 mcm for Standard High-Strength Conductor), 7. Galvanization: Class A, B or C
8. Grease Corrosion Protection: Available upon Request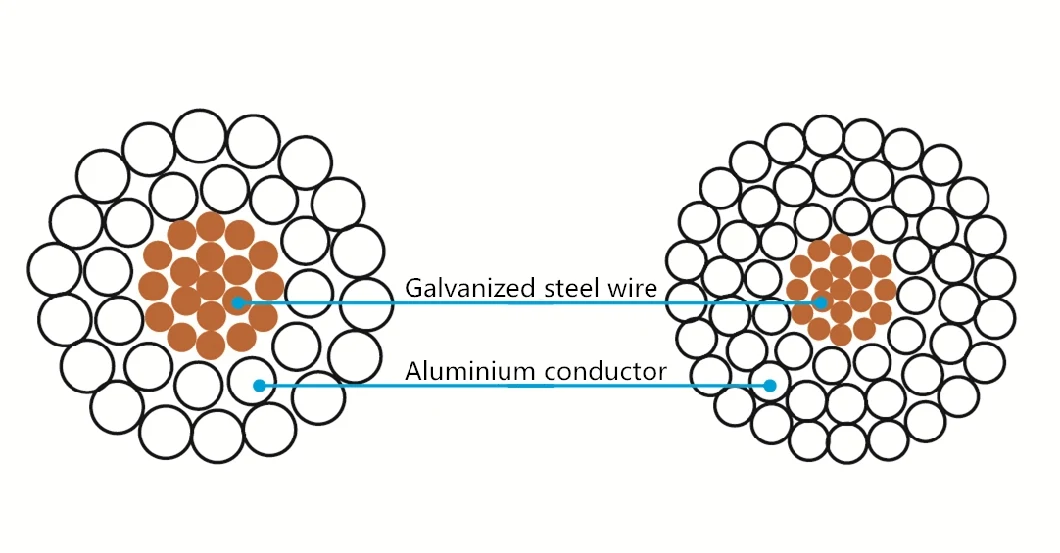 Production range : 10mm2~3500mm2 .
The data sheets Aluminium Conductor Steel Reinforced/ACSR conductor CSA C49 standard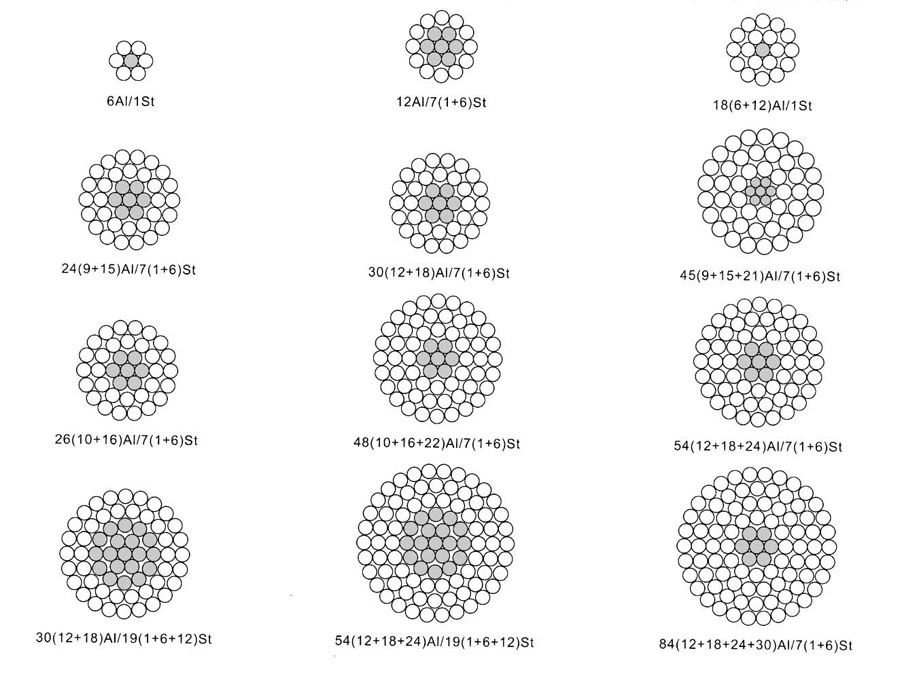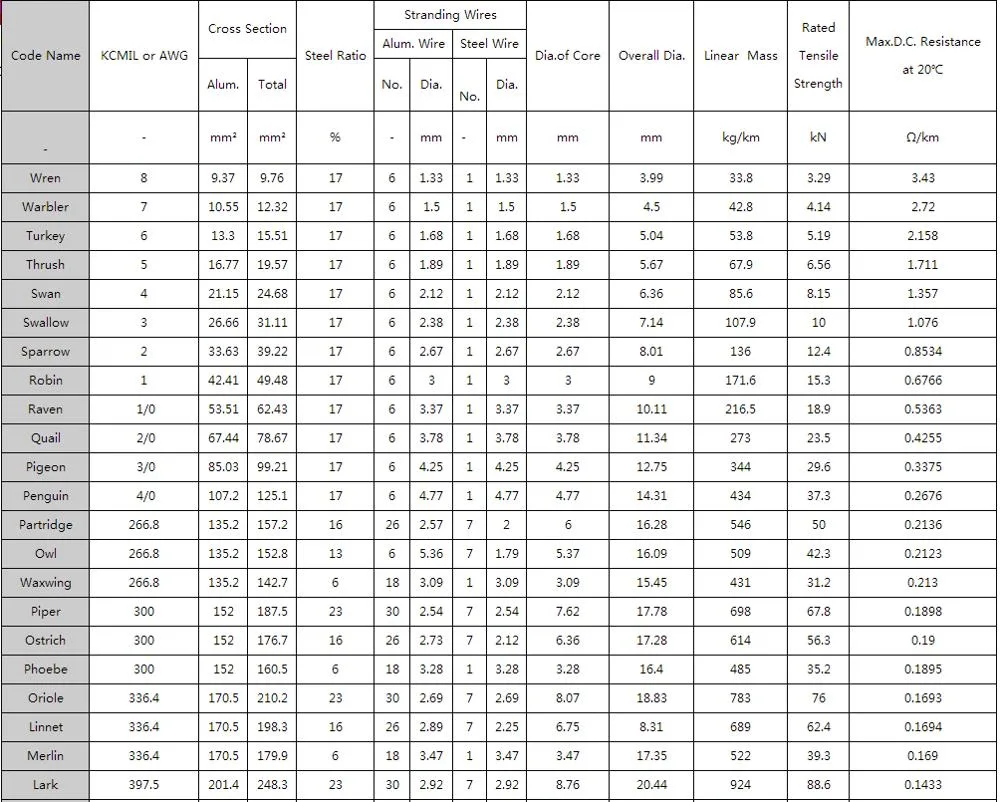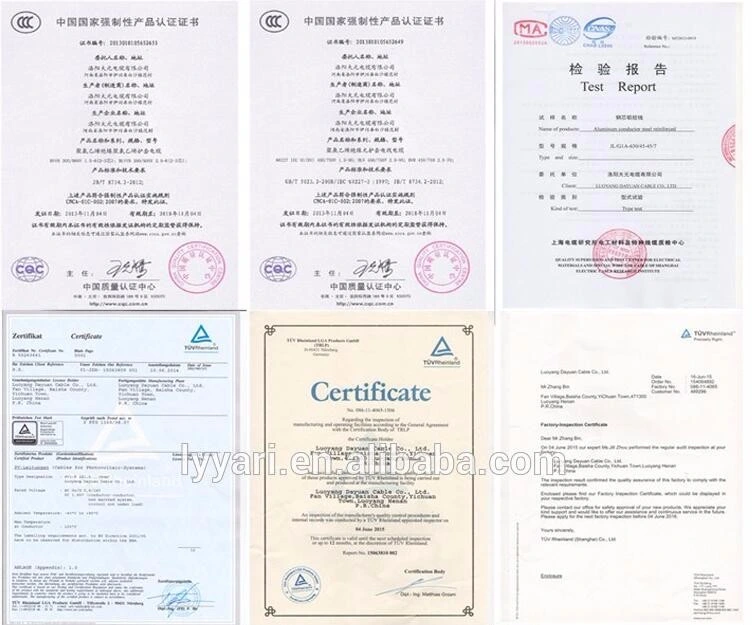 wooden drums with dimater 1.1m, 1.2m, 1.6m, 1.8m and 2.2m;
20GP, 40GP and 40HQ containers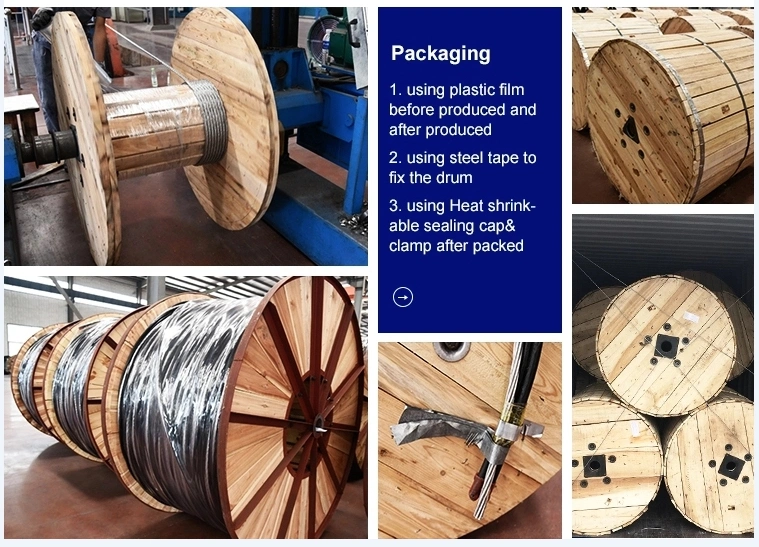 Luoyang MaiCheng Machinery Equipment Co., Ltd., founded in 2016 and located in the Industrial Cluster area of Yichuan,Luoyang, covers an area of more than 60,000 square meters, is an independent export-oriented enterprise, professionally engaged in design, manufacturing and trade. Our business mainly includes industry, agriculture, graziery, mining machinery and accessories. hardware, electromechanical, new energy equipment and auxiliary products, as well as the manufacturing and trade of municipal rescue supporting materials.
MaiCheng has over 200 employees, produces 10,000 sets agricultural implements and 1,000,000 pcs of accessories annually and photovoltaic bracket system 800 MW. MaiCheng owns advanced mechanical processing, welding, stamping, forging, sandblasting, painting production lines, etc., We export products to the United States, Germany, France, Australia, Africa, Southeast Asia and other more than 70 countries and regions, and trusted by customers.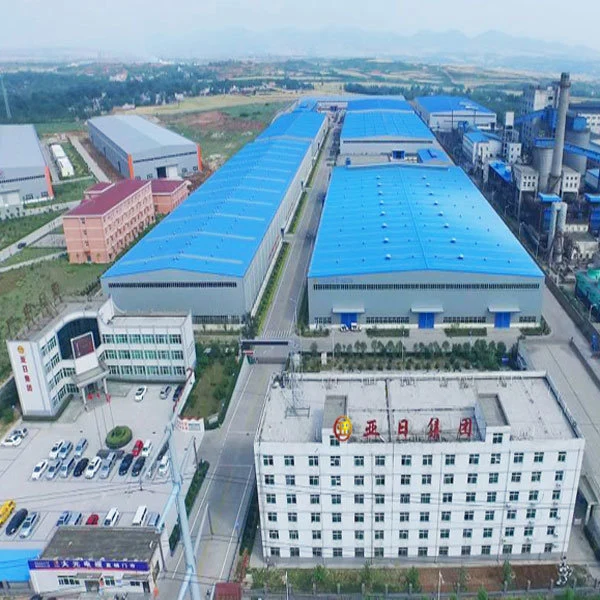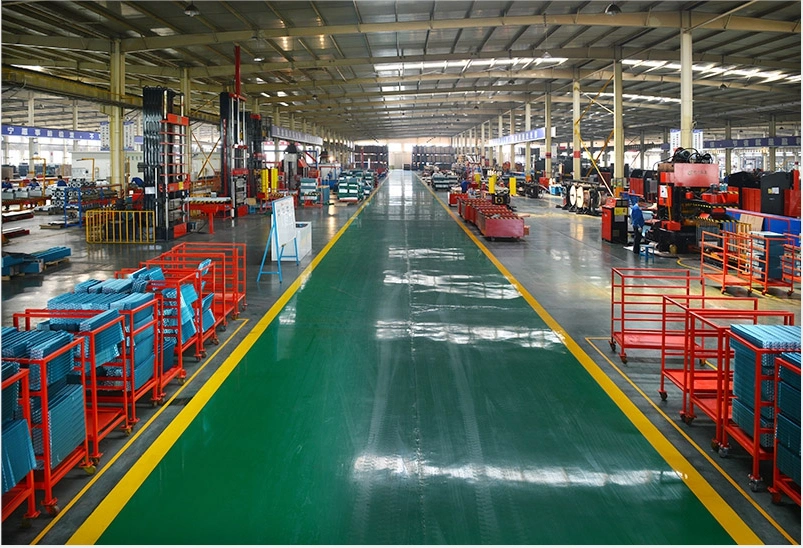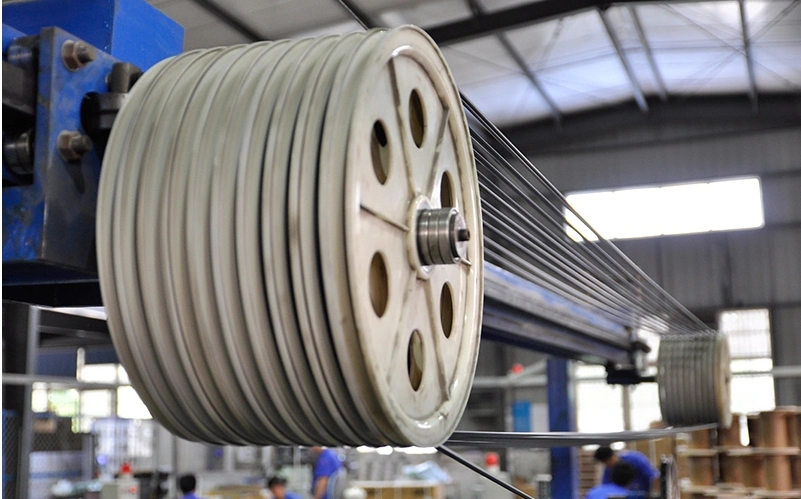 Customer Visit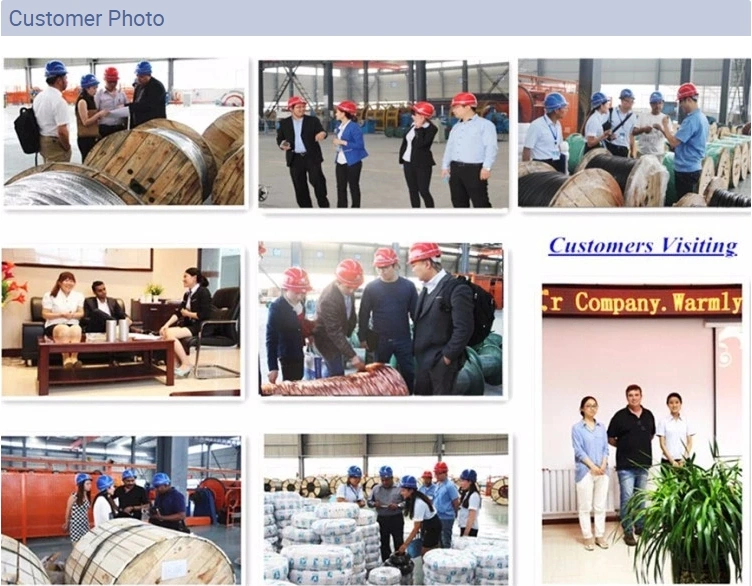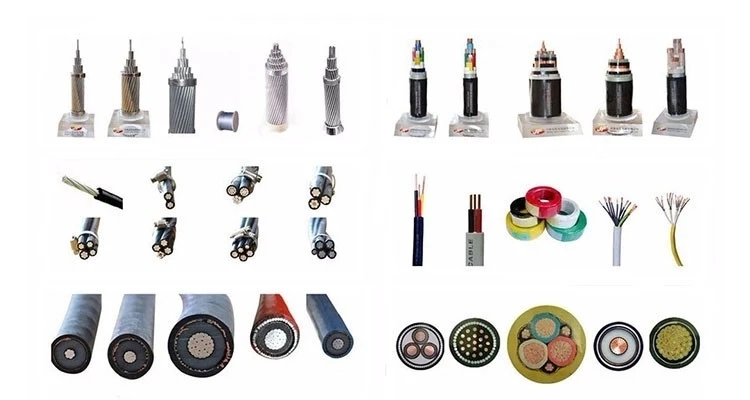 Q1. Are you a manufacturer?
Yes, we are a manufacturer own factory with almost 20 years experiences.
Q2. What are your main products?
Main products including: ACSR, AAC, AAAC ,ACAR,ACSS,ACSS/TW,ACCC,ACSR/AW,ACS ,GSW, Aerial Bundled Cable(Low/Medium Voltage),Power Cable,Copper Alloy Wire for Electrical Railway System
Q3. Which countries and regions have your products been exported to ?
Asia, South America, North America, Europe, Africa, Oceania,including: Peru,Colombia, Chile,Korea, America, Philippines, Vietnam,Singapore, Australia,Dominica,Kenya,Poland,Pakistan,Rwanda,Brazil,Myanmar,Zambia, Congo,Ecuador,Lesotho,Bolivia,Thailand ,Germany,Angola,Yemen,India,Netherlands,Benin,Maldives,Canada,Honduras,Albania,Burundi,Paraguay , Sri Lanka,New Zealand,Bahrain,Costa Rica,Trinidad and Tobago,Guyana, Nicaragua,Mongolia,Haiti,Ghana,Macedonia etc.
Q4. Is the quality of your products guaranteed?
Yes,the quality of our products is highly guaranteed. The products are ISO 9001 ,ISO 14001,OHSAS 18001 certificated. Our workshops are equipped with advanced production and inspection equipment and the products strictly according to international standards or customers' requirements. We do 100% inspection for every batch of semi-finished and finished products.
Q5. What's the package of products ?
The package is usually wooden drums ,steel drums,steel-wooden drums or according to customers' requirement.
Q6. How can I get samples?
Please notify the detailed information of sample you need. If we don't have the exact model, please consider whether the similar model is OK for you. we provide the free samples for inspection while freight is charged.
Q7. What is our payment terms ?
We can accept the following payment terms: T/T, L/C, O/A
Welcome to place order immediatel !