BV & BVR Application
1. Use as home appliance wiring cable, building wire
2. Use as electrical and electronic equipment internal connecting wire
3. Use as lighting wire
4. House wiring cable
Type
Cross Section Area mm2
Reference Application

BV
1.5
Lighting equipment
2.5
Lighting equipment, socket, high-power electrical appliance
4.0
Air-conditioner, water heater
BV Cable
Nominal
sectional area
mm2
Conductor
No/Dia.
mm
Nominal
Insulated thick
mm
Max overall
Dia.
mm
Conductor
Resistance at 20
Min insulated
resistance at
70MΩ/km
Weight
Kg/km

Cu

Al

Cu

Al

1.5

1/1.38

0.7

3.3

12.1

-

0.011

19.2

-

1.5

7/0.52

0.7

3.5

12.1

-

0.010

20.6

-

2.5

1/1.78

0.8

3.9

7.41

11.8

0.010

30.8

15.0

4

1/2.25

0.8

4.4

4.61

7.39

0.0085

45.5

21.0

6

1/2.76

0.8

4.9

3.08

4.91

0.0070

65.0

29.0

10

7/1.35

1.0

7.0

1.83

3.08

0.0065

110.0

52.0

16

7/1.70

1.0

8.0

1.15

1.91

0.0050

170.0

70.0

25

7/2.14

1.2

10.0

0.727

1.20

0.0050

270.0

110.0

35

7/2.52

1.2

11.5

0.524

0.868

0.0040

364.0

150.0

50

19/1.78

1.4

13.0

0.387

0.641

0.0045

500.0

200.0

70

19/2.14

1.4

15.0

0.268

0.443

0.0035

688.0

269.0

95

19/2.52

1.6

17.5

0.193

0.320

0.0035

953.0

360.0

120

37/2.03

1.6

19.0

0.153

0.253

0.0032

1168.0

449.0

150

37/2.25

1.8

21.0

0.124

0.206

0.0032

1466.0

551.0

185

37/2.52

2.0

32.5

0.099

0.164

0.0032

1808.0

668.0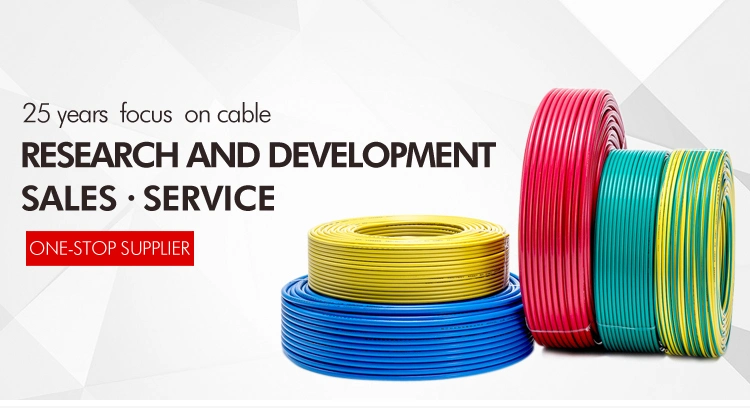 Package&Delievery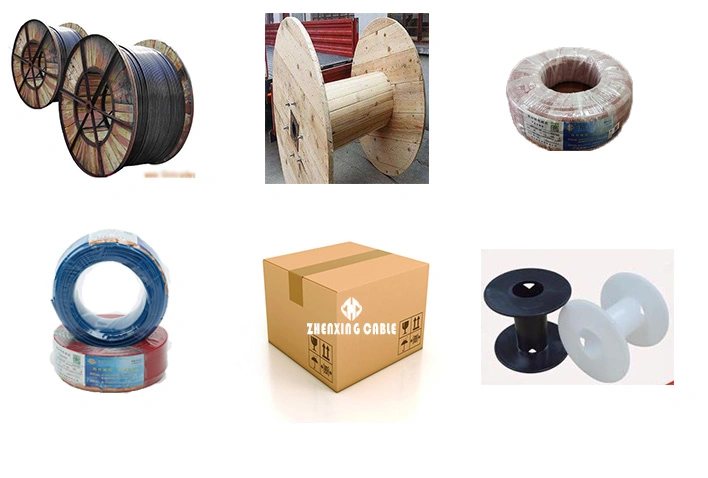 (1).Wooden drums for small cables.
(2).Iron-steel drum and stell drum for big cables
(3). Delievery: 10-50days
Packaging

Size

1600 (L) * 1600 (W) * 900 (D) or as required according to customized length

Weight

≤4 Ton




Packaging Details

The packing is fumigated wooden Drums or wooden steel drums(Size: L*W*H). with wood slab covering for protection
Shipment Time
Usually within 5-15 working days offer receiving the desposit.
Our Service
Pre-Sales Service
* Quick reply on Inquiries.
* professional technical consulting support,
* OEM/ODM
* Free sample available .
After-Sales Service
* online Training on installation.
* 2 years product quality guarantee.
About our Company
Zhenxing Cable is the low voltage energy cable product company of Zhenxing Group which aims to be one of the leading manufacturer in its field.Production range includes low voltage copper and aluminium PVC/XLPE/HFFR power cables, armoured power cables, control cables, Lan cables, flat cables, fire cables, solar cables. Production plant set up in Zhejiang/China mainland center of the Yangtze River Delta Economic Circle.
Zhenxing Cables' every department processes strictly according to the regulations of ISO 9001:2008. Having obtained advanced technology machines, qualitied laboratoried, and the work force with konw-how, Zhenxing Cable is committed to provide its customers with quality products and the best service on time.
By continuing its investments and improving its production on a balanced basis. Zhenxing Cable aims to provide employment opportunities and reach a high level of customer satisfaction.
Certifiction