Curvy galvanized welded wire mesh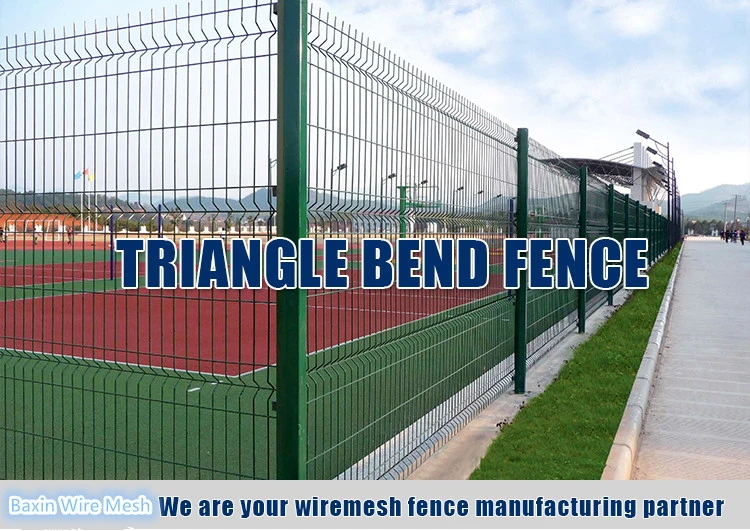 Triangle bend fence
It is also known as curvy welded fencing, triangle mesh fence,3D fence, etc. Triangle bend fence is pretty light yet durable, its composition is simply wire welded together to make a fence. The surface treatment of Welded wire mesh fence includes: hot-dipped galvanized, PVC coated, powder coated.
Specification of Triangle Bend Fence

Mesh Opening

Wire Thickness

Panel Width

Panel Height

Number of Folds

Post Type

50x100mm
50x150mm
50x200mm
55x200mm
75x150mm
etc.

3.0mm
or
3.5mm
or
4.0mm
or
4.50mm
or
5.00mm

2.0m
or
2.50m
or
2.9m

630mm

2

Round Post

48x1.5/2.0mm
60x1.5/2.0mm



Square Post(SHS)

50X50x1.5/2.0mm
60x60x1.5/2.0mm
80x80x1.5/2.0mm


Rectangular Post(RHS)

40x60x1.5/2.0mm
40x80x1.5/2.0mm
60x80x1.5/2.0mm
80x100x1.5/2.0mm

830mm

2

1030mm

2

1230mm

2

1430mm

2

1530mm

3

1630mm

3

1730mm

3

1830mm

3

1930mm

3

2030mm

4

2230mm

4

2430mm

4

Surface treatment:hot dipped galvanized, galvanized +powder coated, galvanized +PVC coated

Color: RAL 6005 green, RAL 7016 gray, RAL 9005 black,All RAL color can be customized.

Note: The fence can be customized according to your required if above specification is not satisfied with you.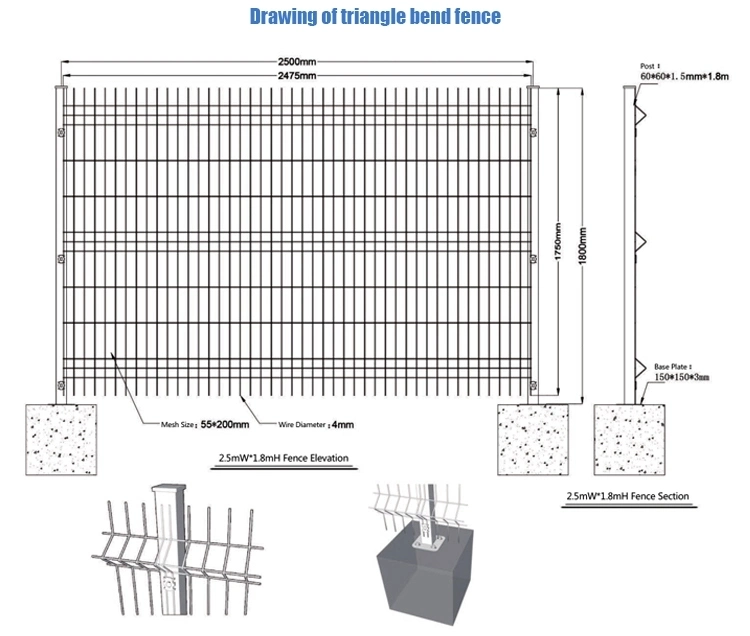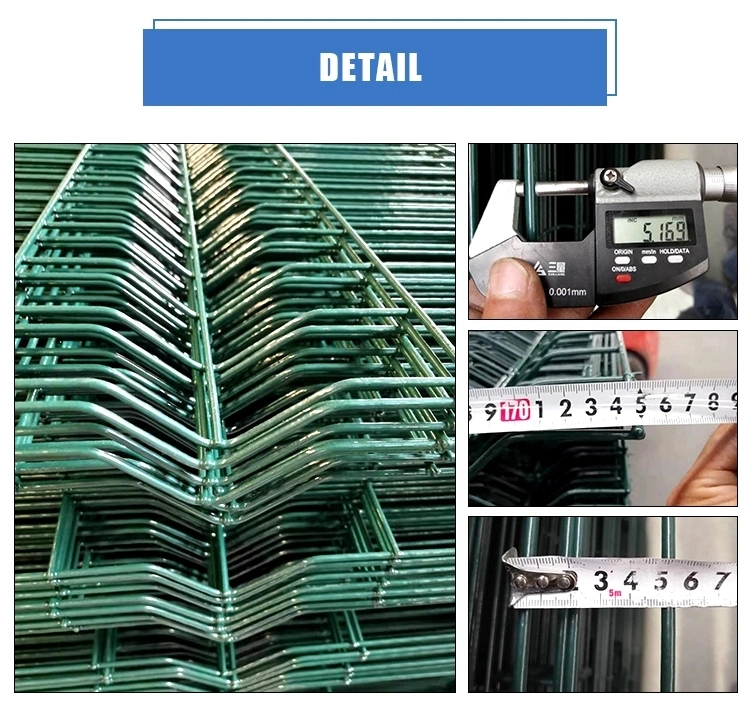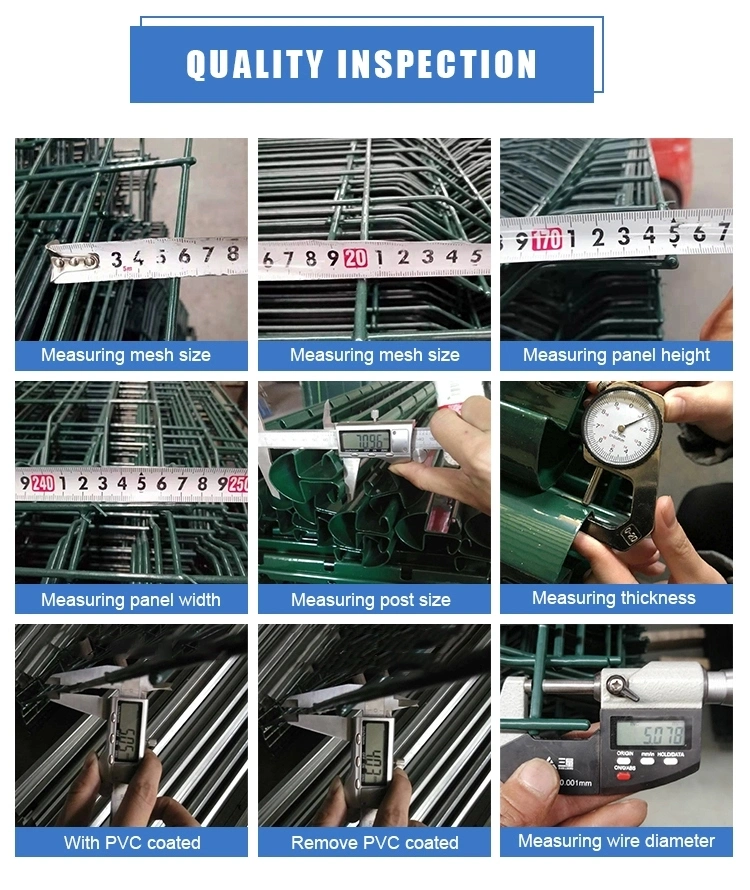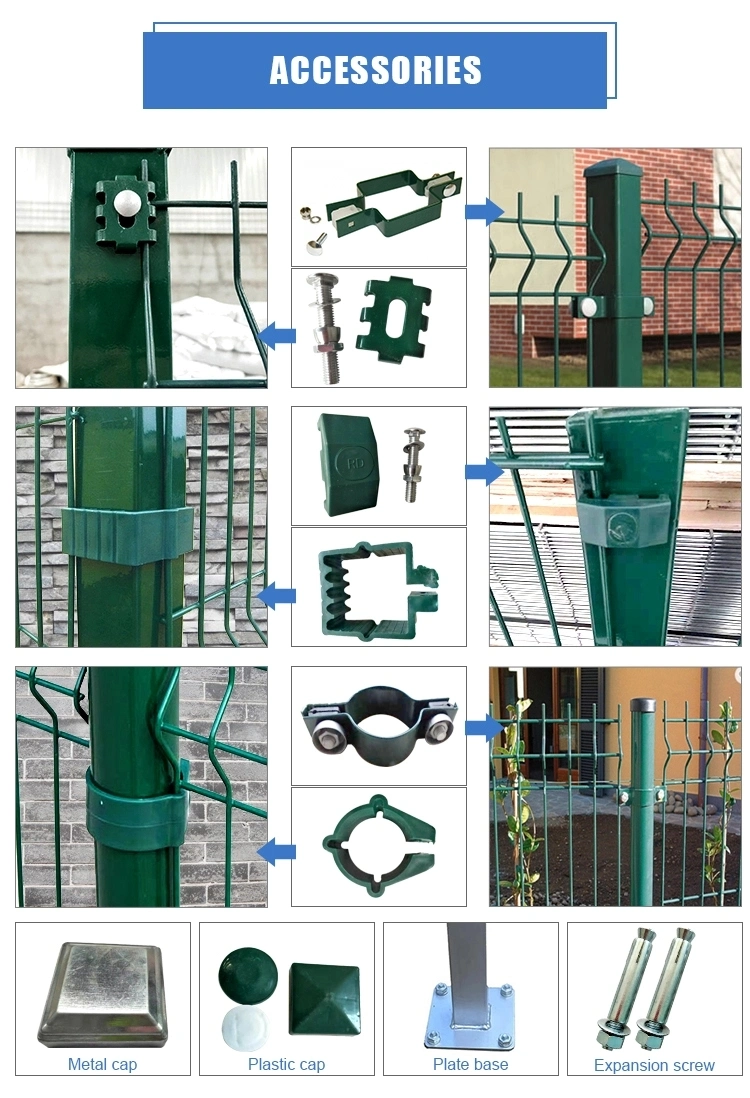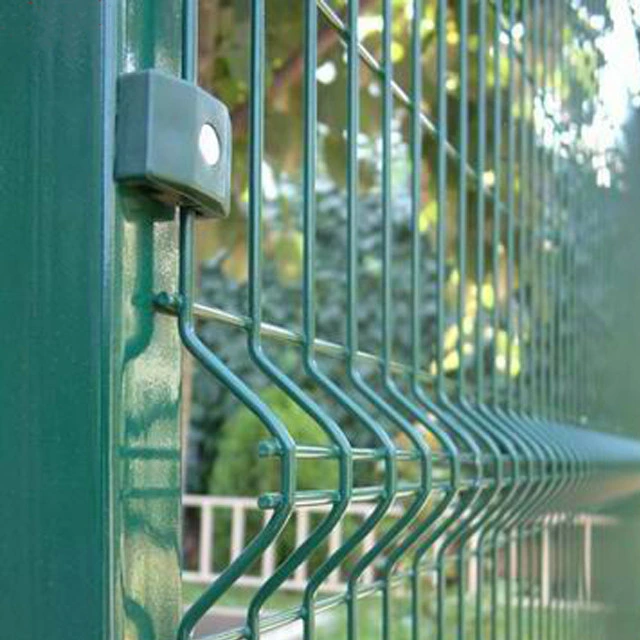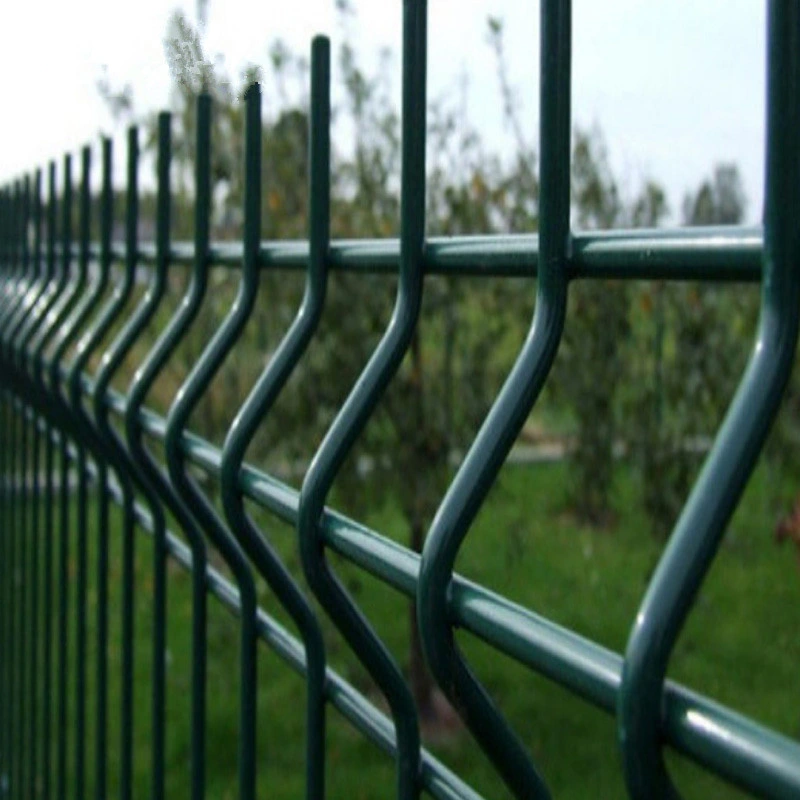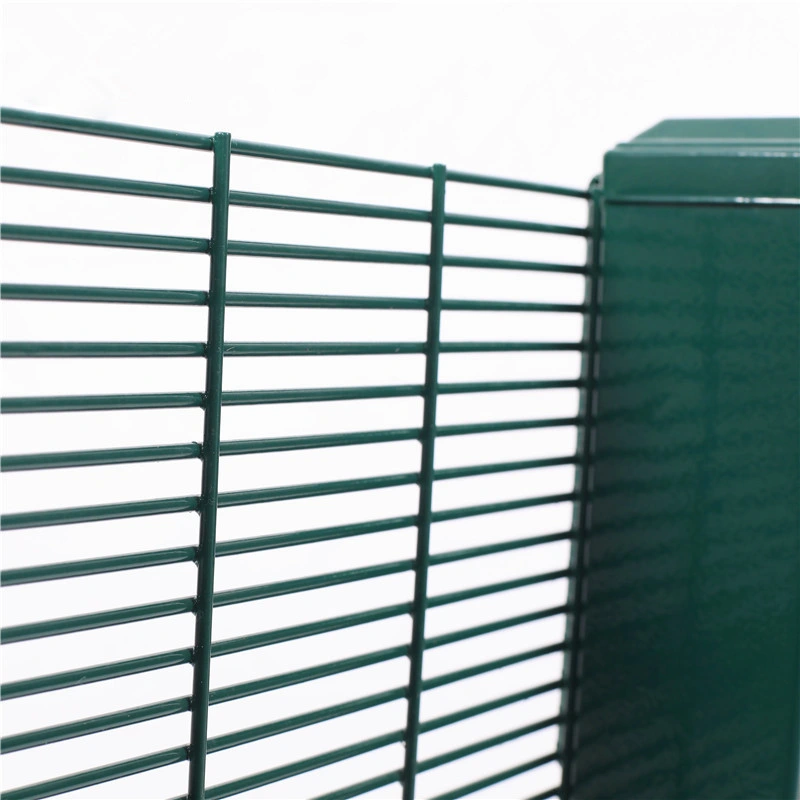 Fence Panels:
1>it has rubber mat at the bottom of the pallet to avoid the pallet destroyed the panels
2>it has 4 metal corners to keep the pallet more strong.
3>it has metal plate under the plastic bandage to reduce the apressure of fence panels.
4>it has wooden plate at the top of fence panel which can protect the fence panels avoid being crushed by other pallets.
Fence Post:
Each fence post is covered by cap (save your installing time and cost of labor) then with plastic film, then metal pallet.
Accessories:
Clips and screws are packed by sets, plastic film + carton box.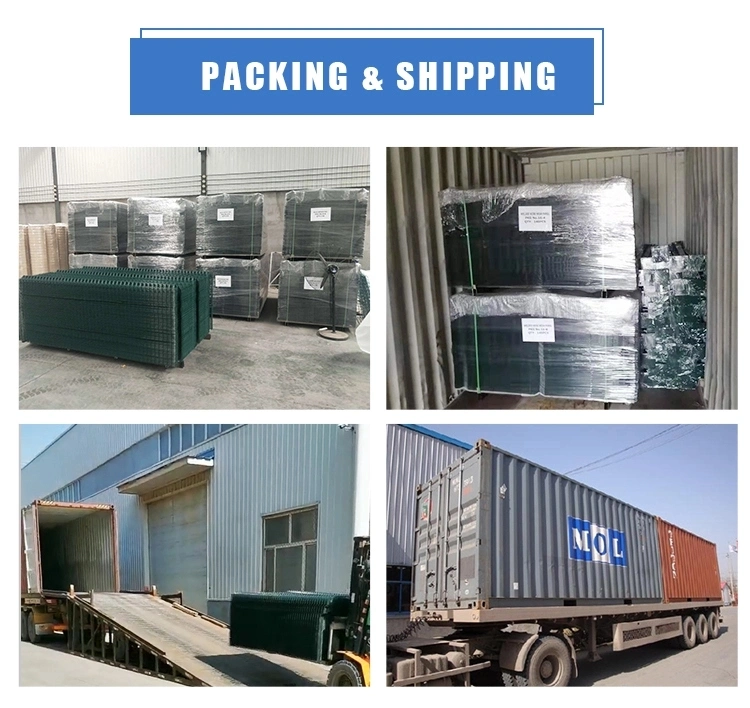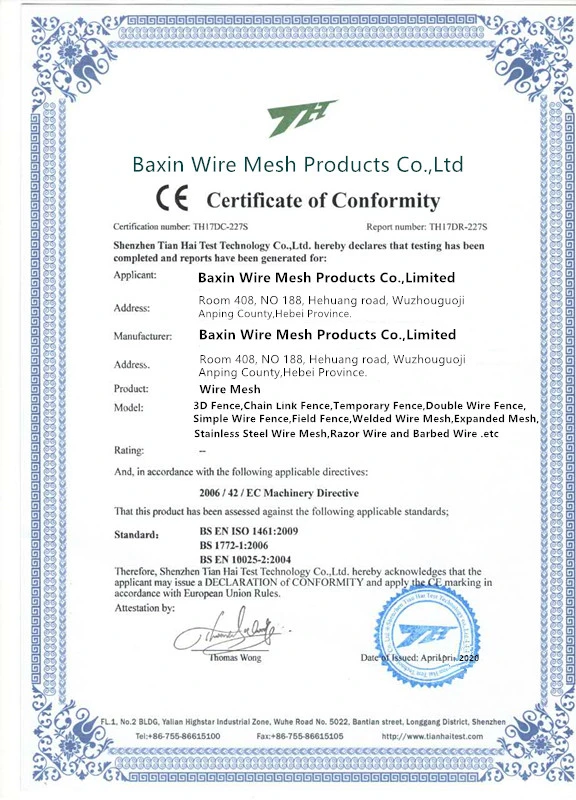 FREQUENTLY ASK QUESTIONS
:
1)
-
: What makes your fence products different from other company's?
-QA-: Baxin fence provide free design service, customization and warranty service, with strictly quality control and competitive
price.
2)-: Can I get a pcs of your products sample?
A-: Yes, free samples will be provided anytime.
3)-: What type of materials do you use for fence?
-QA-: Most of the wire we use is low carbon steel wire. The core wire for razor wire is high tension strength steel wire. Post
material is Q235.
4)-: Will my fence rust, peel, fade or chip?
-QA-: It shows more details in our warranty policy. If without man-made crash, punch, acid wash, etc, the surface can last for
more than 10 years.
5)-: What are fittings and how are they used?
-QA-: We have hundreds of fittings for our fence products. Different type of fence comes with different accessories.
6)-: How do I take care of my new fence?
-QA-: Just try to avoid man-made crash, acid, etc.
7)-: What type of fencing does SHUNXING FENCE offer?
-QA-: Our mail products are welded mesh fence, double wire fence, 358 high security fence, chain link fence, temporary fence,
portable fence, airport fence, barbed wire, concertina razor wire, razor wire fence and gabion box, etc.

8): What types of payment do you accept?
-Q-A-: We accept T/T(30%/70%), L/C at sight, cash.