D300 Spool mig wire Er70s-6 Welding Wire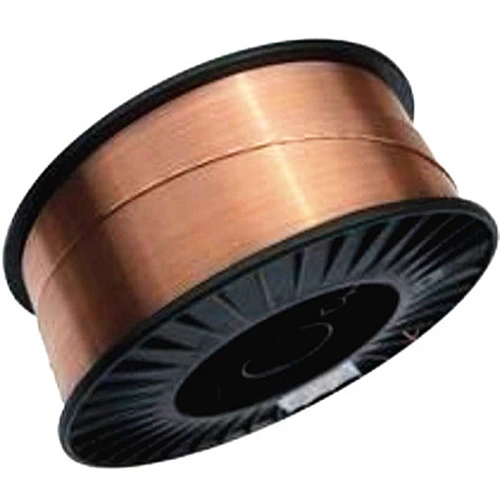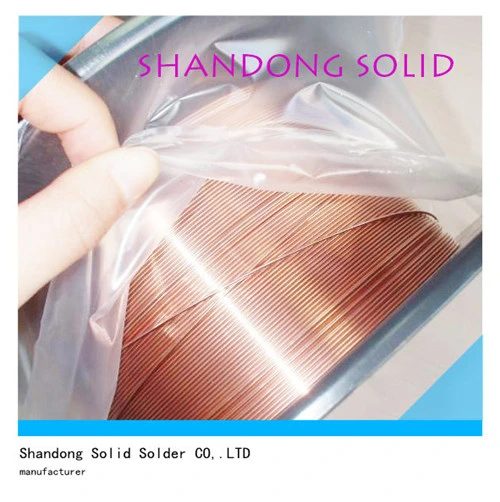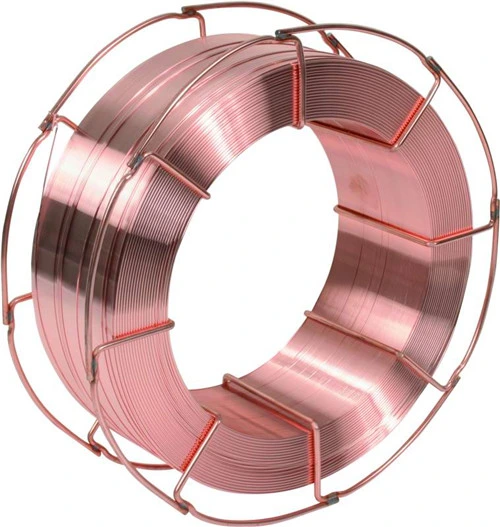 Quick Details
Place of Origin: Shandong China (Mainland) Brand Name: Solid Brand Model Number: Welding wire ER70S-6
Material: CO2 Diameter: 2 0.8, 1.0, 1.2, 1.6mm Melting Point: 1300
Net Weight: 5kg/spool, 15kg/spool, 20kg/spool Flux Content: 1.3% Color: Brass Surface Coated: Copper
ISO: 9001 type1: Aluminium welding wire(MIG, TIG) type2: Stainless steel wire(MIG, TIG)
Packaging & DeliveryPackaging Detail:
-spool packed on pallet
-Delivery Detail: Within 10 days
Specifications ER70S-6(CO2 welding wire)
1. Gas shielded welding wire
2. Excellent working performace, stable welding quality
3. Pass ISO9001
We are manufacturer and adopt elaboration management.
1. Our welding wire can be welding with shielding gas ( C02, CO2+Ar...)
2. Our welding wire is with excellent welding technological properties, fast melting rate, stable arc, less spatter, high depositing efficiency, beautiful seam...It is suitable for all positions.
Solid brand ER70s-6 gas shielded welding wire, supported by corresponding flux, can obtain metal welding with excellent mechanical property and features high production efficiency, stable welding quality, reliability, beautiful forming, large depth of fusion, etc.