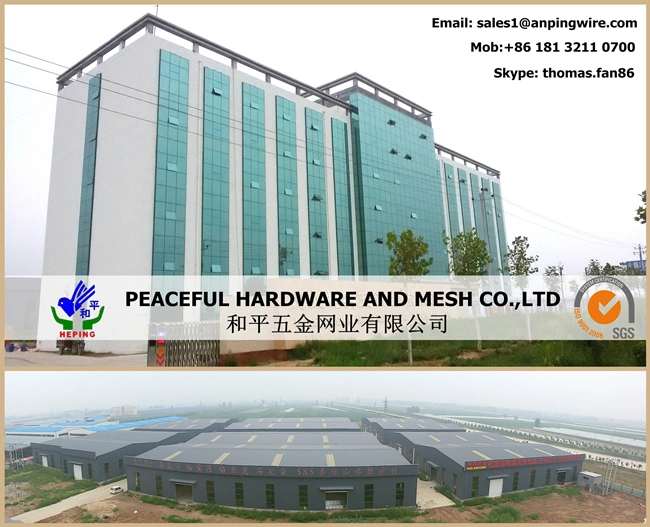 We are an ISO9001 approved manufacturer for black and galvanized wire products, based in Hebei, China. We have exported iron wire more than 20 years.


Product Introduction:
1. Material Q195
Black annealling wire and all other wire mesh are manufactured by wire rod. We buy this material from the biggest steel factory in China. The type of wire rod is Q195
2. Drawing
There are two kinds of drawing machine: powder drawing and water drawing. powder drawing is fit for junior drawing(6.5mm~4.0mm).
One powder drawing machine has 4 tanks and 4 molds. One tank is matched with a mold. Each of them are offered energy by a electromotor . 0.9mm(max)can be "eat" when the wire cross a mold. There are no loss of weight during drawing.
3. Annealing
Anneal is to low the tensile strength of wire. The stove is solid and built with red bricks. The architecture of anneal stove is cuboid . Different thickness of wire require different temperature. Range is from 700°C to 900°C. Output of the anneal stove, the tensile strength is 400N~600N.


Iron Wire
Wire Gauge Size
SWG(mm )
BWG(mm)
BG(mm)
6
4.87
5.15
5.032

7

4.47
4.57
4.481
8
4.06
4.19
3.988
9
3.66
3.76
3.551
10
3.25
3.40
3.175
11
2.95
3.05
2.827
12
2.64
2.77
2.517
13
2.34
2.41
2.24
14
2.03
2.11
1.994
15
1.83
1.83
1.775
16
1.63
1.65
1.588
17
1.42
1.47
1.412
18
1.22
1.25
1.257
19
1.02
1.07
1.118
20
0.91
0.89
0.996
21
0.81
0.813
0.887
22
0.71
0.711
0.749
23
0.61
0.025
0.707
24
0.56
0.022
0.629
25
0.51
0.02
0.56
26
0.46
0.018
0.498